We pride ourselves on our tutor's knowledge and experience that they bring to the Academy. Having a wealth of world class experience they are able to share this and deliver our premium courses.
DIRECTOR OF EDUCATION AND ARTISTRY – ANA SIGUENZA
Ana's passion for makeup artistry started when she was 9 years old after discovering the book, The Art of Makeup by Kevin Aucoin. I began my career in the cosmetics industry in 2008 at MAC Cosmetics and quickly grew to become a Flagship Store Manager in San Francisco, and also Artistry Trainer collectively for 11 years. In that time, she gained experience in working designer fashion shows for New York Fashion Week and San Francisco Fashion shows for designers like, The Row, Carolina Herrera, Noon by Noor, as well as worked on Jennifer Lopez's, Michael Jackson's Video Vanguard VMA 2018 Performance. Ana's career quickly excelled as a Sales & Artistry Executive training and managing sales for Anastasia Beverly Hills and worked alongside Anastasia at many events. Ana is currently working for The New York Makeup Academy and Makeup Academy Online has their Head Educator delivering the highest standard of makeup education to international students across the globe.
EDUCATOR – DASHLEY LOPEZ
Dashley has been a make up artist for over 8 years. Dashley fell in love with makeup at 17 years old and it was pretty unprecedented as she was a bit of a tomboy. She began teaching her friends and family and making You Tube videos. After she realised her talent she got a job in Sephora working as a Sales Assistant. She quickly progressed in her career and started working as an Educator for Nudestix. Later on Dashley got a job as an Educator at New York Makeup Academy and Makeup Academy Online. Dashley has been able to bring her creativity and deliver the course curriculum offered at the Academies and has raised the bar in teaching. Dashley's creative and fresh approach to makeup has made her one of the most exciting Educator's in the Industry. Dashley is extremely creative and is able to navigate students to be outstanding makeup artist by sharing her wealth of knowledge with students.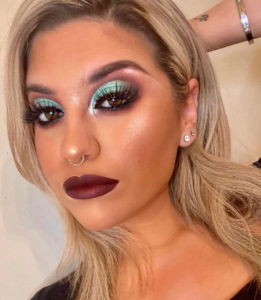 EDUCATOR – MAITE MOIRENA
Maite is an all event, fashion and creative Makeup Artist and Educator.
Born in Uruguay in 1989, this restless artist has strived for the best since 2006, when she acomplished her first Makeup Degree in Atelier Rosario Viñoly (UY).
In 2013 she graduated from Advertising & Marketing School (UY) and worked in Agencies as a copywriter and social manager.
Further in, she became MAC Cosmetics Retail Manager for two years, and first artist to had brand recognition in the country with official regrams.
In the meanwhile, she received full time brand training in artistry and techniques. Also she attended workshops and masterclasses with several international artists.
The day arrived and she went full freelancer, and started as a teacher in a Beauty Academy (Técnica & Arte, UY) for auto-makeup, professional makeup and personalized trends and techniques.
Later, she opened her own Makeup Studio where she received her clients and students.
In 2019, she graduated from Nathacha Nina Makeup Studio in Argentina, one of the most well known and demanding schools of Latin America, and her work won recognition and prizes from the jury.
Serving you her best at Brooklyn, NYC since 2019 and teaching professional skills in The New York Makeup Academy and Makeup Academy Online.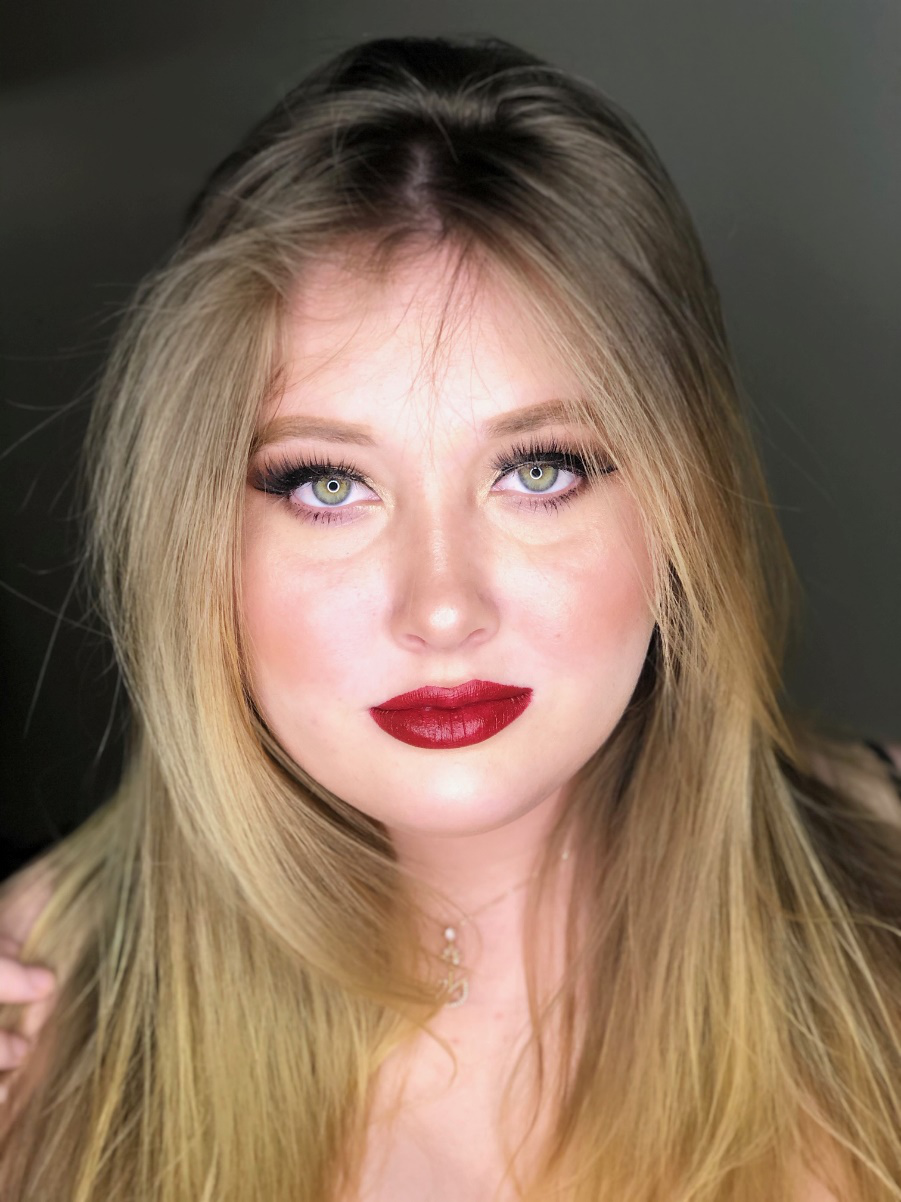 EDUCATOR – HAILEY
Hailey started her career working at weddings on the weekends doing hair and makeup. Hailey typically works on film and TV sets as head or lead makeup artist creating and designing all of the hair and makeup. Hailey's expertise are within SFX. Starting off her early career at MUD and has become one of the leading makeup artists in the industry in TV and Film. Hailey has also attributed herself and works at New York Fashion Week every year on high profile shows.