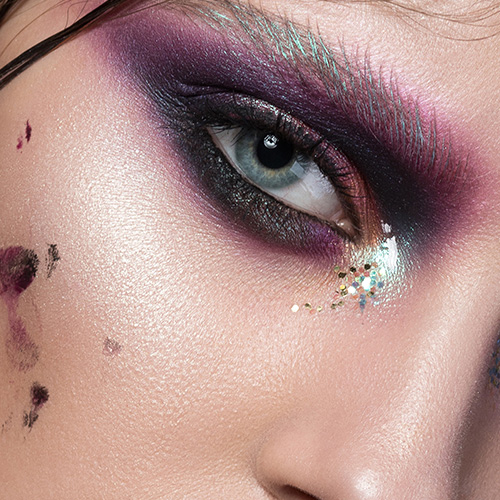 The advanced class has been designed for anyone who has completed the 6 week professional makeup course.
7 HOURS
KIT INCLUDED
Course Completion – Diploma Certificate for being a certified makeup artist LEVEL 2
Eligibility to apply for student/Pro Makeup Brand discounts
Live feedback from our Celebrity Educators
Homework and Tests
Once you have completed the pro makeup course you may want to take your artistry to the next level and learn some more advanced techniques.
CLASS 1
Extreme High Glam – Discover how to create vibrant multiple cut crease looks that are trending on social media.
CLASS 2
Halo Eyes – Expand on the Extreme High Glam, and learn how to create depth and a rounder eye with the Halo Eye Technique by learning how to build depth and dimension from the outside, in.
CLASS 3
Indian Bridal Makeup – Learn cultural makeup and preferences for vibrant ceremonial looks that create a hypnotizing effect on the eyes.
CLASS 4
Global Trends – Understand the makeup trends globally and learn their beauty technique.  This years trend is inspired by Brazilian Style Makeup Artistry with extremely glamorous neutral looks that enhance and maximize features to its fullest potential.
CLASS 5
Runway – Get ready for high fashion photoshoots and runway for a magazine or catwalk by learning how to do runway skin, and ideate storytelling and conceptual style of makeup as a key artist or fashion week artist.
CLASS 6
Mature Skin – Learn to enhance the beauty of mature clientele for any beauty job.  Understand the best techniques for skin and the types of makeup to have in your kit.  Learn the appropriate textures to flatter their features and where to place focus.